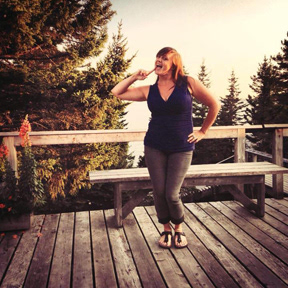 Hannah Rose Wilson is a Texas based metalsmith, who received her BFA in Metals and Communication Design at Texas State University in San Marcos, TX. Since graduating in 2013, Hannah has maintained a career in the art field, specifically metals. In 2014 and 2015, she spent the Summer working at Haystack Mountain School of Crafts in Deer Isle, ME, while working for local Austin-based artists during the off season. Hannah is currently the Metals Studio Manager at Texas State University, and has joined the team as an In-house Instructor and Studio Assistant at Creative Side Jewelry Academy. 

Hannah has her jewelry in

Peter's Valley Gallery

in Layton, NJ and Dow Studio in Deer Isle, ME.